Welcome to Kingkiller Wiki
Help out

The WIP Project is an on-going project devoted to the improvement of the Kingkiller Chronicle Wiki with specifically defined tasks users can perform. Join us! We need all the help we can get!
About the wiki
Policies and guidelines
Quote
"Today, master, I learned why great lovers have better eyesight than great scholars… All the rich books are found inside where the light is bad. But lovely girls tend to be out in the sunshine and therefore much easier to study without risk of injuring one's eyes. "
― Bast
Poll
If you could visit any nation in the Four Corners, which would you go to?
(Poll archive)
Discussion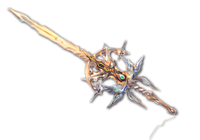 Fantasy Literature
Go to these sites for info or for help with your own wiki!
A Court of Thorns and Roses • A Song of Ice and Fire • All Souls Trilogy • Beyonders • The Dark Tower • Deltora Quest • The Demon Cycle • Discworld • The Dresden Files • The Edge Chronicles • Fablehaven • The First Law • Grishaverse • His Dark Materials • Inheritance Cycle • The Kingkiller Chronicle • The Land of Stories • The Magicians • Malazan Book of the Fallen • Mistborn • Pern • Ranger's Apprentice • Redwall • The Second Apocalypse • Shades of Magic • Shannara • The Stormlight Archive • Sword of Truth • Throne of Glass • The Waterfire Saga • Wheel of Time
Want your community included? See how!

Ad blocker interference detected!
Wikia is a free-to-use site that makes money from advertising. We have a modified experience for viewers using ad blockers

Wikia is not accessible if you've made further modifications. Remove the custom ad blocker rule(s) and the page will load as expected.