Home
Talk

23
374pages on
this wiki
The world of Kvothe, Bast, Auri, Abenthy Shehyn and all the rest finally has a name. Temerant. After the conclusion of one of the world builders fundraisers Patrick Rothfuss officially put the name up on his blog. TEMERANT
It is official! New Regency Productions and 20th Century Fox Television have decided to turn the Kingkiller Chronicle into a drama series! Executive Producers will include: Arnon Milchan, Andrew Plotkin, Brad Weston, and Robert Lawrence. The TV series will start at the beginning of "The Name of the Wind" and will continue with subsequent books.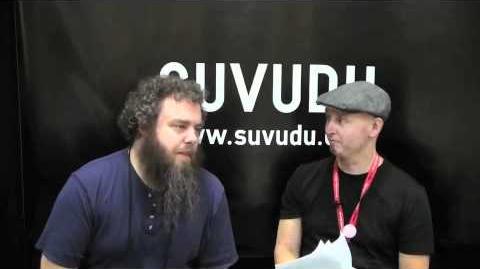 Wikia Books Network Member
Who is your favorite character from the KKC?
Loading RSS data...
Loading RSS data...
Create blog post
Since I first read the Name of The Wind and the Wise Man's Fear, even before there was a name for the world and we just called it the Four Corners I loved it. The Kingkiller Chronicles is everything I could ever want in a book, deep and so smooth an…

Read more >

Well that was quick! Almost as quickly as Pat shared the eBay link on his Facebook page, all the Jots were grabbed up by fans eager to hold a piece of the world in their own hands.




Soon after, Pat updated his status with this:

"Whoops. Sorry folks. Th…


Read more >
See more >